Blog Archives
USA Today's Sam Amick on the buzz surrounding the elite level future NBA talent at the Champions Classic in Chicago: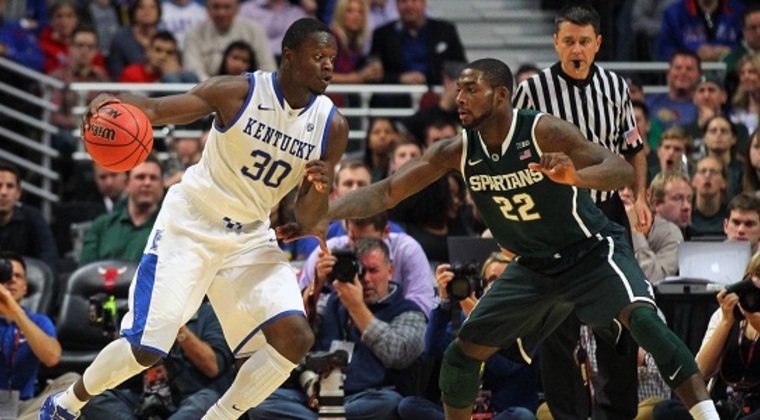 The traffic between Philadelphia and nearby Trenton, N.J., was heavier than normal on Feb. 10, 2002, with a parade of NBA scouts, coaches, and executives clogging I-95 because they all had somewhere special to be.
Seventeen-year-old LeBron James of St. Vincent-St. Mary was facing off against fellow high school phenom Carmelo Anthony of Oak Hill Academy, and the hordes of talent evaluators who were already in town for the All-Star game gleefully made the 35-mile trek to see these young stars who already seemed destined for greatness. It was, as one executive who was on hand that day described it, "a day where you felt the earth move."
It moved again on Tuesday night, when three of the top contenders for No. 1 pick in the celebrated 2014 NBA draft took part in the Champions Classic in Chicago that likely will be remembered in the same vein as the James-Anthony faceoff by the estimated 80 NBA types who were on hand. Power forward Julius Randle of No. 1 Kentucky set the bar extremely high in the opener (27 points and 13 rebounds), showcasing his power style in a 78-74 loss to No. 2 Michigan State.